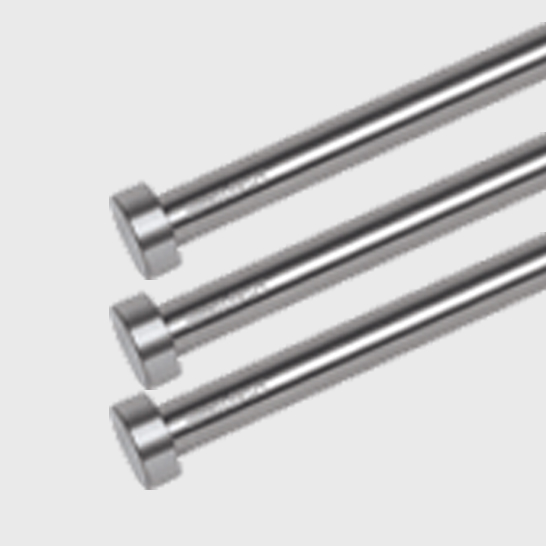 Ejector Pins
World Class Ejector Pin standards Inch, JIS or Euro DIN.
Engineered to reduce galling, dishing and chipping.
Surface hardness equivalent to Gas Nitrided pins, but a more gradual transition to a tough, hardened core.
Laser etched for identification of source.
All DIN-series Ejector Pins are of 1.2344 (H-13) material with a core hardness of 40 — 44 HRC and a surface hardness of 68 — 72 HRC.
---